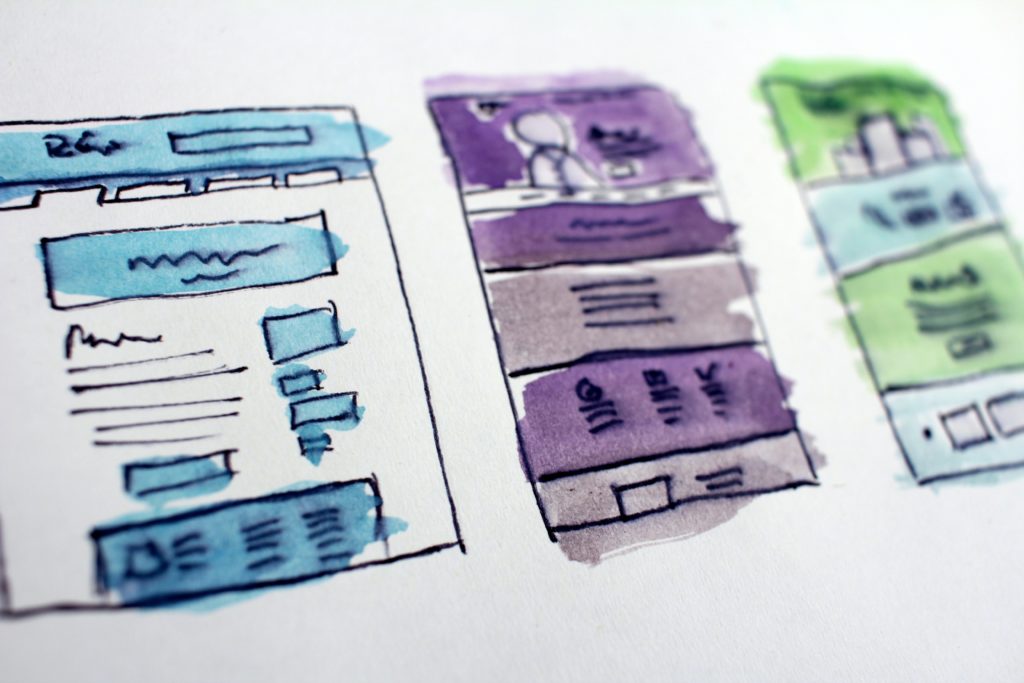 WordPress has emerged as one of the most popular website design and development platforms. Its user-friendly interface and robust features make it the go-to choice for individuals and businesses. This article will explore the WordPress design and development world and understand why it has gained such immense popularity.
What is WordPress?
WordPress is a powerful content management system (CMS) that allows users to create and manage websites easily. It offers various customisation options, themes, and plugins, making it highly versatile for various website needs. Whether you are a beginner or an experienced developer, WordPress provides a user-friendly and scalable platform for building stunning websites.
Benefits of WordPress Design and Development
Customisation Options
WordPress offers many customisation options that allow you to personalise your website according to your brand identity and vision. You can choose from a vast collection of themes and templates or create your design from scratch. WordPress has endless possibilities, enabling you to create a unique and visually appealing website.
Themes and Templates
WordPress provides a wide selection of themes and templates that cater to different industries and purposes. These professionally designed themes ensure that your website looks polished and engaging. Whether you are building a blog, portfolio, or e-commerce site, you can find a theme that suits your requirements and enhances your online presence.
Plugins and Functionality
One of the key advantages of WordPress is its extensive plugin ecosystem. Plugins are add-ons that enhance the functionality of your website. Whether you need to add a contact form, social media integration, or search engine optimisation tools, a plugin is available for almost every need. These plugins empower you to create a feature-rich website without extensive coding knowledge.
Responsive Design
In today's mobile-centric world, having a responsive website is crucial. WordPress offers responsive themes and built-in features that ensure your website adapts seamlessly to different screen sizes and devices. This responsiveness enhances user experience and improves your website's search engine rankings.
SEO-Friendly Structure
WordPress is designed with search engine optimisation (SEO) in mind. Its clean and well-structured code and SEO plugins make it easier for search engines to crawl and index your website. With the right SEO practices, you can optimise your content and improve your website's visibility in search engine results.
Security Features
Website security is a top priority for any website owner. WordPress prioritises security and regularly releases updates to address vulnerabilities. Numerous security plugins offer robust protection against malware, brute-force attacks, and other threats. By implementing these security measures, you can ensure your website's and user data's safety.
User-Friendly Interface
Even if you don't have extensive technical knowledge, WordPress provides an intuitive and user-friendly interface. The backend dashboard allows you to easily manage and update your website content, add new pages, publish blog posts, and moderate comments. This simplicity and ease of use make WordPress an ideal choice for beginners and non-technical users.
Content Management
WordPress excels in content management, making creating and organising your website's content effortless.
Creating and Managing Pages
With WordPress, creating and managing pages is a breeze. You can easily add new pages, customise their layout, and organise them into hierarchical structures. Whether you want to create a homepage, about us page, or contact page, WordPress provides a user-friendly editor that allows you to format and publish your content effortlessly.
Publishing Blog Posts
WordPress started as a blogging platform and continues to excel in this area. Publishing blog posts is seamless, with features such as categories, tags, and featured images. You can schedule posts, moderate comments, and even allow guest authors to contribute to your blog. WordPress makes it easy to showcase your expertise and engage with your audience through compelling blog content.
Media Management
Managing media files such as images, videos, and documents is simplified in WordPress. The media library allows you to upload, organise, and insert media into your website's content. You can optimise images for faster loading, embed videos from popular platforms, and ensure your media files are seamlessly integrated into your website.
E-Commerce Integration
WordPress offers robust e-commerce integration through dedicated plugins, allowing you to efficiently set up and manage your online store.
Setting up an Online Store
With e-commerce plugins like WooCommerce, WordPress enables you to transform your website into a fully functional online store. You can add product listings, set pricing and inventory, configure shipping options, and customise the look and feel of your store. WordPress provides a secure and scalable platform to start and grow your e-commerce business.
Payment Gateway Integration
WordPress integrates seamlessly with various payment gateways to accept payments on your online store. Whether you prefer PayPal, Stripe, or other popular payment processors, you can easily configure and connect them to your store. WordPress ensures a smooth and secure checkout process, giving customers a seamless shopping experience.
Managing Products and Orders
Once your online store is up and running, WordPress offers comprehensive features to manage your products and orders. You can track inventory, update product information, process orders, and generate sales reports. This level of control and flexibility allows you to streamline your e-commerce operations and provide excellent customer service.
WordPress is a powerful platform for creating stunning and functional websites. Its customisable nature, wide range of themes and plugins, user-friendly interface, and robust e-commerce integration make it a top choice for individuals and businesses. By leveraging the benefits of WordPress, you can establish a strong online presence, engage your audience, and drive your online success.
Don't hesitate to contact us today and take your online presence to the next level with our top-notch WordPress design and development services.
FAQs for WordPress
Is WordPress only suitable for blogging?
WordPress is a versatile content management system that can be used for various websites, including blogs, portfolios, business websites, and e-commerce stores.
Are WordPress websites mobile-friendly?
WordPress offers responsive themes and built-in features that ensure your website looks great on different devices and screen sizes.
Do I need coding knowledge to use WordPress?
No, WordPress provides a user-friendly interface and does not require extensive coding knowledge. However, a basic understanding of HTML and CSS can be helpful for customisation purposes.
Can I add new features to my WordPress website?
Yes, WordPress has a vast plugin ecosystem that allows you to add new features and functionality to your website without coding. Plugins are available for various needs, such as contact forms, SEO optimisation, social media integration, etc.
Is WordPress able to handle high-traffic websites?
Yes, WordPress is capable of handling high-traffic websites. With proper optimisation and hosting infrastructure, WordPress can scale to accommodate increased traffic and ensure smooth performance.